Electric Vehicle Offers & Information
Install a Level 2 (240V) Electric Vehicle Charger at Home and Get a Rebate!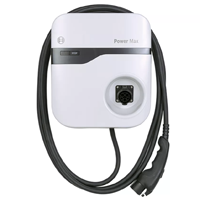 As part of Emerald's efforts to promote clean and affordable electric transportation, Emerald People's Utility District (Emerald) is offering the Electric Car Charger Rebate to encourage customers to charge their vehicles at homes throughout our service territory.
Level 2 electric vehicle supply equipment (EVSE) provides charging through a 240 V AC plug. Level 2 adds about 10 to 60 miles of range to a vehicle per hour of charging time, making it far more convenient than standard 120 V AC charging, which adds about 2 to 5 miles per hour of charging. Additionally, level 2 charging is a more energy-efficient method of charging, as most EV have on-board components that require additional electricity the entire time the EV is plugged in.
Level 2 chargers are four to six times faster than using a standard home outlet.
More efficient charging than standard outlet (120V) charging.
Many units come with additional controls, such as timers and Wi-Fi connectivity, to help save you money if you're on Time-of-Use rates.
Print Brochure
Incentive Information
Up to $750 cash rebate per qualifying Level 2 (240-volt outlet) Charger. Rebate is capped at 50% of the installed cost of the new charger.
Eligibility
• EV Charger must be installed at a home with permanent electric service from Emerald.
• Customer must enroll in a time-of-day rate schedule when made available by Emerald.
• Purchase and install an eligible charger for a new or used electric vehicle DMV-registered to the same Emerald electric service address.
• Level 2 (240-volt) AC EV Chargers must:
o Comply with current SAE International J1772 standard
o Be new, unused and certified by a nationally recognized testing laboratory recognized by Occupational Safety and Health Administration (e.g., Underwriters Laboratories) at the time of purchase.
• Chargers that are resold, rebuilt, received from warranty insurance claims or won as a prize are not eligible for rebates under this program.
• Costs to install electrical infrastructure required to accommodate corded, higher-powered chargers (e.g., Tesla Mobile Connector) are eligible with appropriate documentation.
Requirements
• Completed and signed Incentive Application (this form) submitted within 90 days of the date of purchase.
• Proof of Electric Car Charger Purchase and/or Installation (Invoice):
Contractor and/or Retailer name, address, and phone number.
Itemized listing of each product, including quantity, product description, manufacturer, model number.
Installation Date and Total Installed Cost.
• Photos of completed charger installation.
• If registering your vehicle with Emerald for the first time, please submit a copy of your current vehicle registration.
Oregon State EV Rebate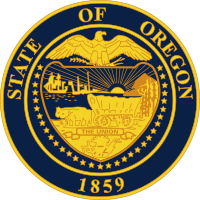 Oregon is offering an electric vehicle rebate of $2,500 for vehicles with a battery capacity of 10 kWh or more and $1,500 for vehicles with a battery capacity of less than 10 kWh. Rebate is limited to the purchase or lease of a new electric vehicle or plug-in hybrid vehicle with a base MSRP of $50,000 or less.
Additionally, Oregon has created the "Charge Ahead" fund that offers additional rebates of up to $2,500 for qualifying low- and moderate-income drivers who purchase or lease a new or used battery electric or plug-in electric vehicle. These "Charge Ahead" rebates can be combined with the standard rebates to offer up to $5,000 towards the price of an electric vehicle.
$2,500 State rebate for purchase of select electric vehicles
$2,500 additional "Charge Ahead" rebate available for qualifying low- and moderate-income drivers who purchase or lease a new or used battery electric or plug-in electric vehicle.
Rebate limited to new electric vehicle or plug-in hybrid vehicle with base MSRP of $50,000 or less.
Print Brochure
Incentive Information
Oregon State Electric Vehicle Rebate of $2,500. Eligible households may be eligible for an additional $2,500 Charge Ahead Rebate.
Register Your EV and Get $100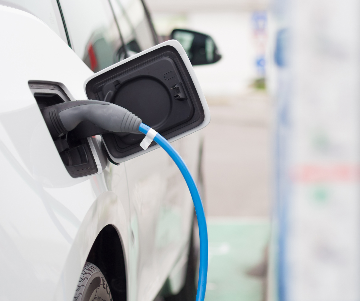 Do you own or lease an electric vehicle (EV)?
Whether it's a battery electric vehicle or a plug-in hybrid, you're helping
drive the adoption of electric vehicles in our community. Join other EPUD
customers throughout our district that are fueling up with electricity and register today!
Incentive Information
To be eligible, you must:

• Be an EPUD electric customer.

• Own or lease a new or used:

a. Plug-in battery electric vehicle with a minimum 2 kWh on-board battery, or

b. Plug-in hybrid electric vehicle with a minimum 2 kWh on-board battery. Neighborhood electric vehicles including short-
range, low-speed vehicles like the GEM or Arcimoto also qualify. Golf carts do not qualify.

• Have your eligible vehicle registered at a service address with active EPUD electric service.

• Complete the online form.
EPUD customers are eligible to receive one registration incentive per vehicle. A new form must be completed if an EPUD
customer has multiple eligible electric vehicles.

• Submit a scanned PDF or image of your active Oregon DMV registration document for verification.
After verifying your application, we'll give you a $100 registration reward!
Electric Vehicle Infrastructure Grant Funding

Emerald People's Utility District (Emerald) supports the adoption of clean and affordable electricity as a fuel source for a broad array of transportation applications. To that end, Emerald is working to expand the electric vehicle charging infrastructure in its service territory by making grant funding directly available to all eligible non-residential customers. Learn more about this funding opportunity below or by contacting us today!
Transit Agencies and School Districts
Businesses
Non-profits
Fleet Electrification
Farm Equipment
Incentive Information
Emerald People's Utility District ("Emerald") is making grant funding available to all eligible non-residential customers in its service area. In total, Emerald anticipates having grant funding available to non-residential customers through the end of 2024. For this initial grant cycle, Emerald anticipates awarding up to $72,000 for the purchase and installation of electric vehicle (EV) charging stations at least four different customer locations. Each grant will be limited to $18,000, up to 100% of eligible costs.
Eligibility
All Emerald customers receiving electric service on a non-residential rate schedule are eligible to apply for program funds with preference given to community-focused organizations, such as 501(c)(3) and city, county, and regional governments with demonstrated need for funding. Eligible customers include commercial, industrial, and agriculture customers. Multi-unit housing developments on a non-residential electric rate schedule are considered commercial customers and are eligible to apply.

Expenses directly associated with the installation of electric vehicle supply equipment (EVSE), or EV chargers, such as hardware and installation costs, site prep costs, and upfront software license costs. Costs associated with outreach and education (e.g., signage, outreach events) may be considered.
Requirements
Applicant Requirements

1. Submit a completed application with all required supplementary documentation by each funding round's deadline.

2. Agree to transfer any Oregon Clean Fuel Program Credits derived from grant funded EVSE to Emerald.

3. Provide interval charging data to Emerald by installing an electric sub-meter base on which Emerald shall furnish and install an Emerald-owned electric meter capable of remote interval reads. Installation of the sub-meter base is an eligible grant expense. The electric meter shall be furnished and maintained by Emerald at no cost to the customer for access to interval usage data used to report to the Oregon Department of Environmental Quality. In addition, Emerald may utilize the electric meter as a portal for programs that encourage charging at optimal times of the day.

4. Install permanent, Emerald-approved signage to increase awareness and understanding of the benefits and opportunities for transportation electrification and the EV Infrastructure Grant. Sample signage language and design may be available from Emerald.

5. Participate in program evaluation activities, such as surveys and questionnaires.
Steps to Participate
Application Checklist

• Check the eligibility of your project and review award winner responsibilities.

• Complete the Application and provide all the required information. Emerald's evaluation team will use these documents to screen grant applications.

• Combine the application and all required documentation into a single Microsoft Word or PDF file prior to submitting the package to Emerald.

• Submit complete applications to teamemerald@epud.org by 5:00 PST on September 3, 2020.